Spraying Tanks
Spraying tanks with cylindrical or polycentric sections for emulsion, bitumen and modified bitumen complete with rock wool insulation and aluminium coating. According to noise legislations, sprayers may be fitted with diesel engine sound-proofing or with hydraulic operating system (without diesel engine). Our sprayers may be totally automatic with all functions controlled directly from the cabin.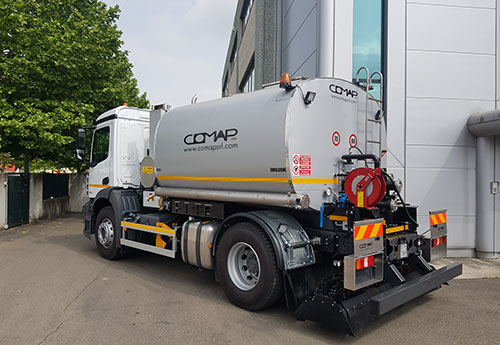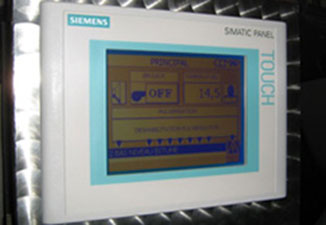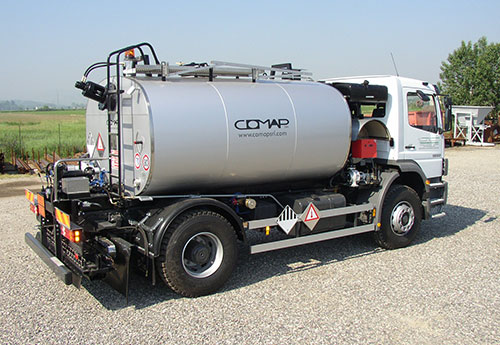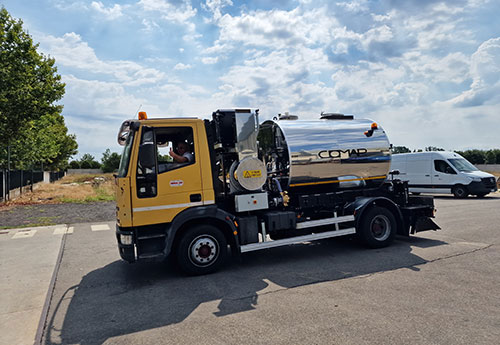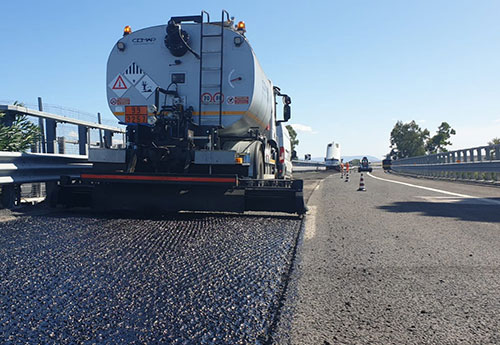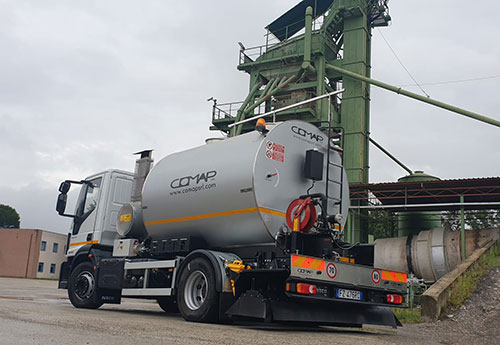 As well as our spraying tanks with tube flame heating, immersed pump and traditional bar, we manufacture tanks with thermal oil heater type CO 4 with inner coil that guarantee an efficient and homogeneous heating of the product, without altering the structural specification. Iron pipes with heating chamber upon request are placed between the tank and the spray bar (no rubber hoses). Pump, filter and spray bar may be fitted with thermic heating system to allow a perfect internal melting of the residual bitumen/emulsion.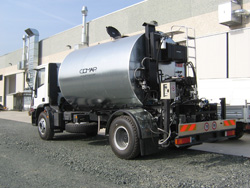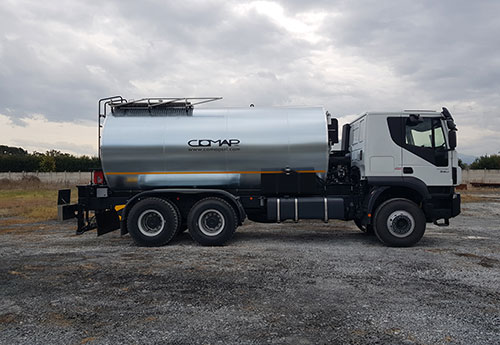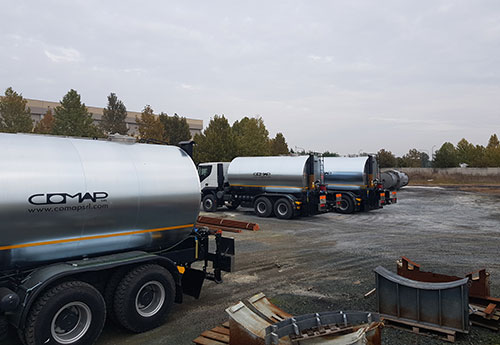 The immerged pump is a very special and new component, thanks to the double heating chamber and its special tightness seal. Upon request, automatic handling of the pump. Pump allows recirculation into the tank and transfer to another tank.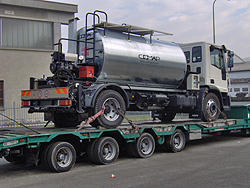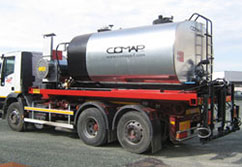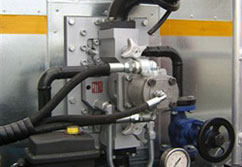 Upon request
a hydraulic expanding spraying bar is supplied, with a spraying capacity of up to 4,600 mm and equipped with 100-mm pitched nozzles each operated by a pneumatic cylinder controlled directly from the cabin.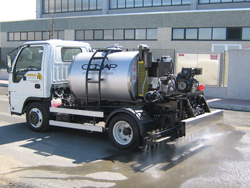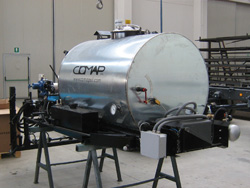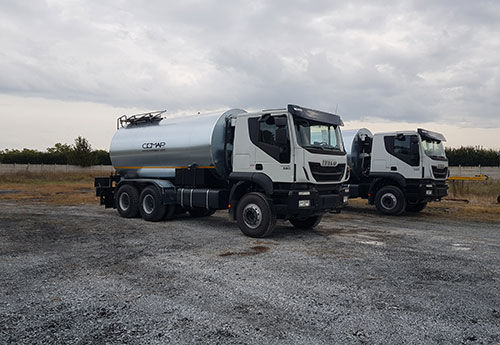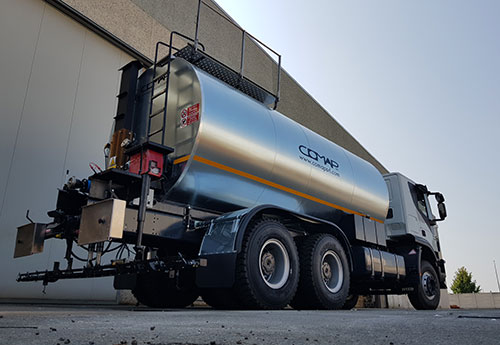 The equipment can be fitted with an internal agitator for modified bitumen. A water compartment in inox, water motor pump, AC generator with independent batteries (the equipment in this case is totally independent from the truck).
Diesel motor twin-cylindrical or three-cylindrical can be fitted in front or behind the tank according to customer requirements. Upon request we can arrange testing of our tanks at the Italian civil motorization office, the construction of pick up sprayers or tanks according to ADR legislation for the transport of bitumen, personalised tanks in terms of sizes, capacity and accessories.
Our sprayers are produced according to safety laws and fitted with low voltage electric plant.